Luxury Living Features
6 Bedrooms
6 Baths
3.5 Car Garage
Gourmet Kitchen
Ultimate Man Cave / Guest Suite
Atic
Pool
Hot Tub with Water Feature
Outdoor Kitchen
Escape to your new historic midtown Tulsa home in the heart of Maple Ridge built in 1947. This home has been completely updated. Enjoy the  Salt Water Pool, a 3 car garage, and a guest suite or the ultimate man/woman cave that will have guest never wanting to never leave. The heated salt water pool and the spa are the  center of the back yard oasis, that features a 20 foot wet bar, an outdoor kitchen, and large flat screen television. After an evening in your backyard, move the party to the large family room off the back porch or cook a gourmet kitchen in a large open granite kitchen with butler's pantry.  This home features over 6000 square feet of luxury living, it has a large master suite area downstairs or a more traditional master bedroom upstairs. The 2010 built guest suite features a full bathroom, a laundry room, a large granite kitchen, and murphy bed to make the best use of the large open space. Located in the heart of midtown just minutes from downtown Tulsa, tucked away close to Riverside Drive, Veteran's Park and the brand new Gathering Place Community Park this location is convenient to the best of Tulsa. Whether enjoying the night life at the 18th and Boston or Brookside, or having dinner at one of the many restaurants and cafe's of Utica Square, this area has something for everyone including the best shopping in Tulsa at Utica Square and it's charming stores and galleries.
This is not just a house it is a home and a lifestyle, that you deserve. The Maple Ridge Lifestyle.
Call Axay at 918-850-2929, or use the form below to send us a question: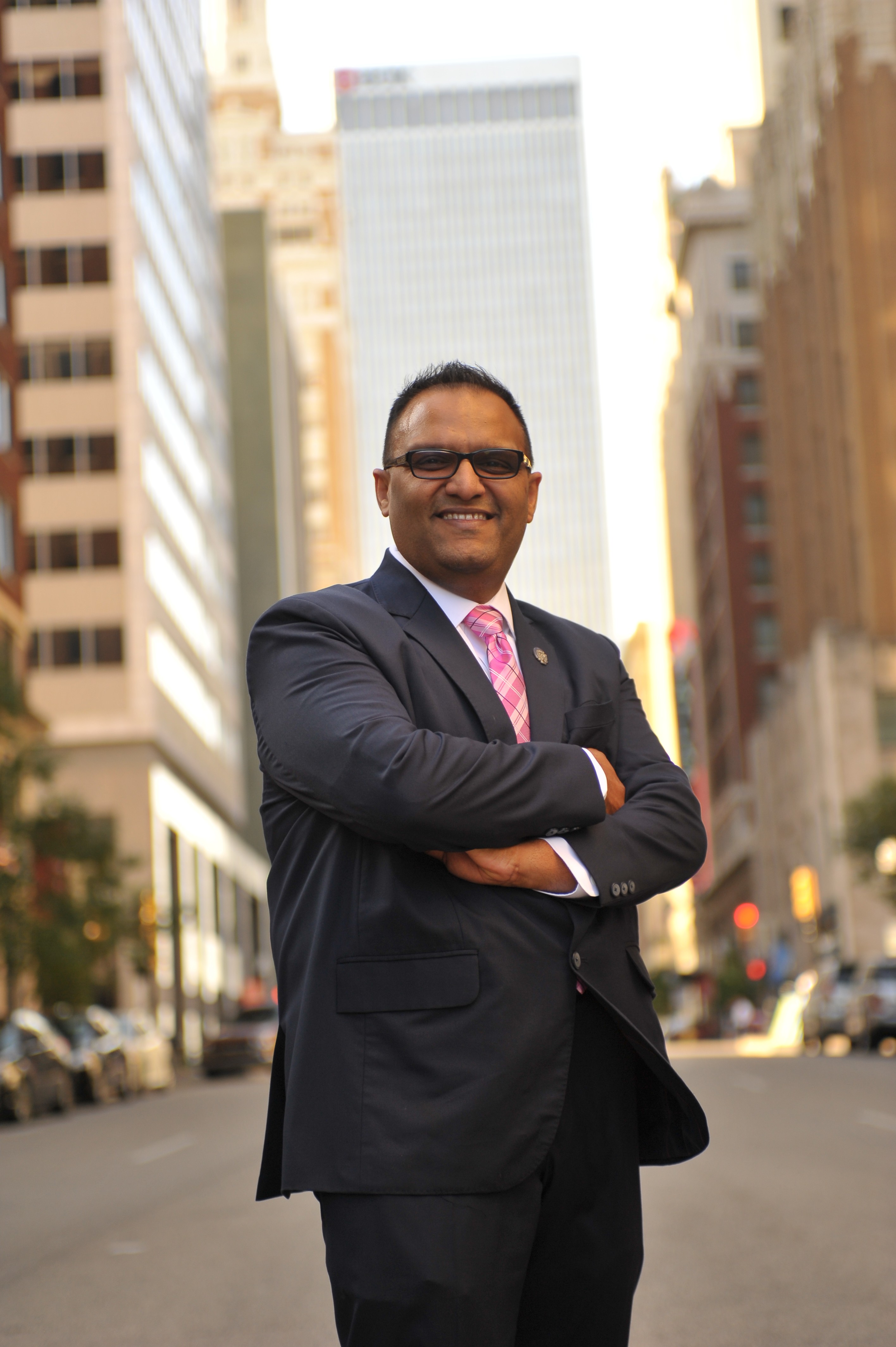 Take advantage of Axay Parekh's expertise now to sell your home!
Axay utilizes the latest technologies, market research and business real estate strategies to go beyond your expectations. You won't have just one agent working for you but in fact a team with full time support staff who will know you, your desires and your home.
Axay has a vast personal real estate network for your primary or vacation home. Whether a first home or a luxury home,Axay's years of real estate experience will serve you well in this ever changing real estate market. All inquiries are confidential, so give Axay a call today and get Axay and his Team to work for you so you can be on your way to your next home!
AWARDS
2012 Greater Tulsa Association of REALTOR Sales Associate of Year
2011 Realtor of the Year, Women's Council of Realtors Tulsa Chapter
2011 Keller Williams Cultural Icon
LEADERSHIP ROLES
National Association of REALTORS
2015  Leadership Academy at National Association of Realtor
2014-15 National Association Of Realtor Social Media Advisory Council
2015  NAR RPAC Major Investor Council
2012-14 Oklahoma Association Realtor Board of Directors Member
Oklahoma Association of REALTOR
Strategic Planning, Government Relationship Committee- member
Membership and Association Committee Chair 2014, Member 2012-14
Leadership OAR Class of 2012
Greater Tulsa Association of Realtor
2010 – 14 Realtor Political Action Committee Member
2012 – 14 Urban Affairs Committee Chair
2013             Education Committee
Northeast Oklahoma Real Estate Services
2009 –      Data Systems Committee, Member 2010-14 Chair
2013-14   Rules and Regulation Committee
Women's Council of Realtor
2009  –  member
2011  –  Technology Chair
2012      Vice-President,  2013 President, 2014 Treasure
Keller Williams Realty Advantage
2008 – 14 Associate Leadership Council
2010- 13 KW Technology Committee Chair
2011 – 13 KW Cares Committee Chair
2014    KW International Associate Leadership Council
2011    KW International Cultural Icon
Maple Ridge Lifestyle Links

Phone: 918.850.2929
Email: axay1@kw.com
Blog: AxSells
www.AxTulsa.com
www.AxProperties.com

7506 East 91st Street, Suite 200
Tulsa, OK 74133
Office: 918-254-0600